Ledger/LCJ newsletter 8-28-2020
The Heavener Ledger/LCJ daily newsletter of LeFlore County, state and national news, sports, obits and more.
Thank you for visiting the Ledger/LCJ daily newsletter. This is our free Friday edition so all content is available to read. Subscribe for a month for $5 or a year for $50 and also receive the Ledger's newspaper and e-edition. Plus, you help support local journalism and a locally owned and operated organization.
News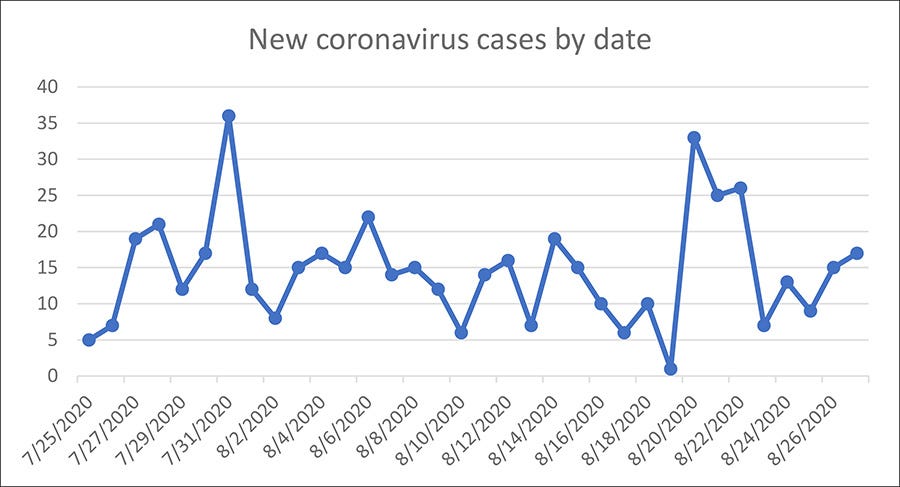 Two county men die from coronavirus
Two LeFlore County men died from coronavirus, according to the latest report from the Oklahoma Department of Health.
Both men were in the 65 or older age group with one from Panama and one from Poteau. This gives the county six deaths, although two deaths in Talihina were from residents of other counties.
There were 17 new cases Thursday. Heavener, Howe, Pocola, Poteau and Spiro each had three while Arkoma and Wister both had one case.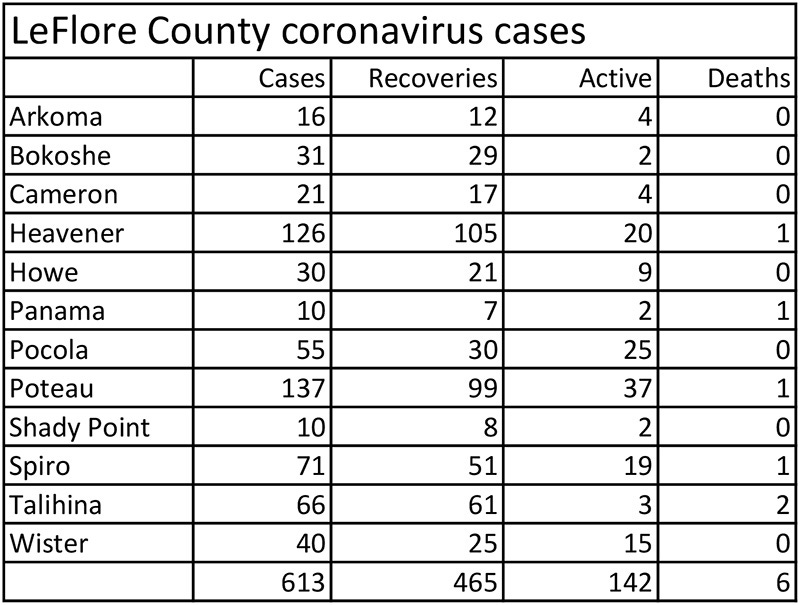 LeFlore County currently has 142 active cases with a total of 613 cases and 465 recoveries.
Oklahoma had 712 new cases, 15 deaths, including the two from LeFlore County, and 772 recoveries. Overall, the state has now had 55,550 cases, 778 deaths and 47,186 recoveries. There are currently 7,586 active cases, a decrease of one percent.
The deaths in Oklahoma were the two residents of LeFlore County; a Creek County male in the 65 or older group; a Garfield County female in the 65 or older group; a Haskell County man in the 50-64 age group; a Kay County male in the 65 or older age group; a Kingfisher County female in the 65 or older group; three in Lincoln County with two females and one male, all in the 65 or older group; two in Oklahoma County, one female in the 36-49 age group and a male in the 65 or older group; two Rogers County males in the 65 or older age group; and a Tulsa County female in the 65 or older group.
The United States had 44,109 new cases, 1,222 deaths and 30,766 recoveries. The overall total is 5,821,819 cases, 179,708 deaths and 2,084,465 recoveries. There are 3,557,646 active cases, an increase of .3 percent from Wednesday.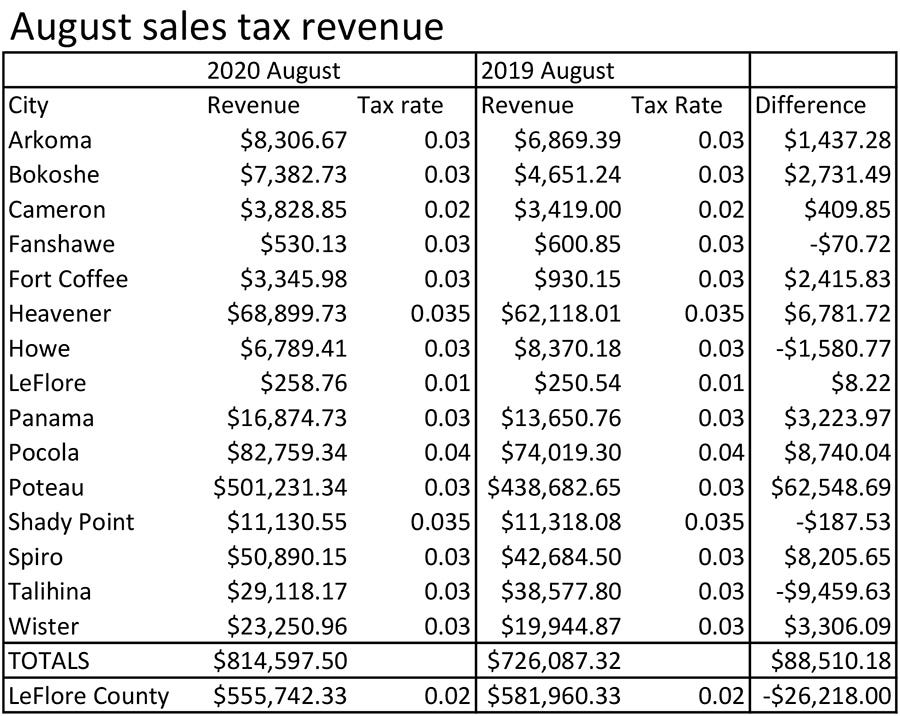 Sales tax revenue remains strong
Sales tax revenue continued to remain strong for most of the incorporated cities in LeFlore County in the latest report by the Oklahoma Tax Commission.
A total of 11 out of the 14 incorporated cities had higher sales tax revenue than the previous year. Overall cities had $88,510 more in revenue. Poteau had the biggest jump, increasing the revenue $62,549.69.
This year, Poteau's revenue was $501,231.34 compared to $438,682.65 last year.
Spiro also had a good increase of $8,205.65 while Talihina had the biggest decrease of $9,459.63.
The county sales tax revenue dropped $26,218. Last year, the revenue was $581,960.33 compared to $554,742.33 this year.
To see the report for the rest of the state, click HERE.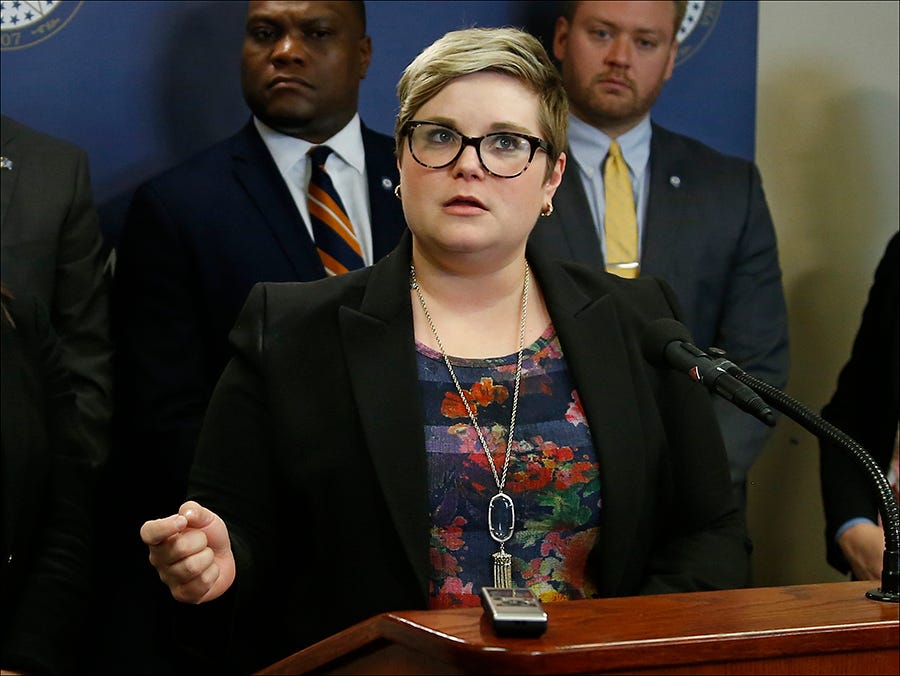 In this Feb. 4, 2019 file photo, House Democratic Leader Rep. Emily Virgin, D-Norman, answers a question during a news conference in Oklahoma City. Oklahoma House Democrats are criticizing Republican Gov. Kevin Stitt for his response to the coronavirus and calling for the creation of a bipartisan task force. (AP Photo/Sue Ogrocki, File)
Democrats criticize Oklahoma governor
By SEAN MURPHY Associated Press
OKLAHOMA CITY (AP) — Oklahoma House Democrats criticized Republican Gov. Kevin Stitt on Thursday for failing to implement the recommendations of the White House Coronavirus Task Force and called for the creation of a state-level bipartisan task force.
House Democratic Leader Rep. Emily Virgin lambasted Stitt for failing to impose a statewide mask mandate and the closure of bars in areas with high transmission rates, both recommendations of the federal task force.
"Our focus should be only on how to save lives, not how to get reelected," Virgin, D-Norman, said during a press conference on the steps of the Capitol. "The worst thing you can do as a public official is to lose the confidence and trust of your constituents.
"Unfortunately, by hiding information from citizens and mischaracterizing recommendations from the White House, the governor has shown an unwillingness to be forthright and transparent about this pandemic, and that has resulted in the public feeling misled about the current situation and what actions they should be taking to mitigate risks."
The governor has so far resisted calls for a statewide mask mandate and has deferred to local mayors and municipalities for decisions on business closures. A spokesman for Stitt criticized Virgin's comments as an attempt to "politicize this pandemic."
"The misguided comments made today are disrespectful to the dozens of state and local employees who have been working tirelessly for months to protect the health and lives of Oklahomans and coordinate the state's comprehensive response to this virus," said Stitt spokesman Charlie Hannema. "The governor remains committed to keeping Oklahomans safe from COVID-19 but will not engage in attempts at partisan gamesmanship."
The White House Coronavirus Task Force report, released by state officials on Wednesday, shows Oklahoma has the eighth-highest coronavirus positivity rate in the nation and 12th highest number of new cases per capita. Oklahoma, Tulsa and Cleveland counties represent more than half of new cases in the last few weeks, but rural and urban communities continue to have increases in cases and test positivity rates, the report notes.
"Common sense preventative measures must be implemented to stop further spread," the report says.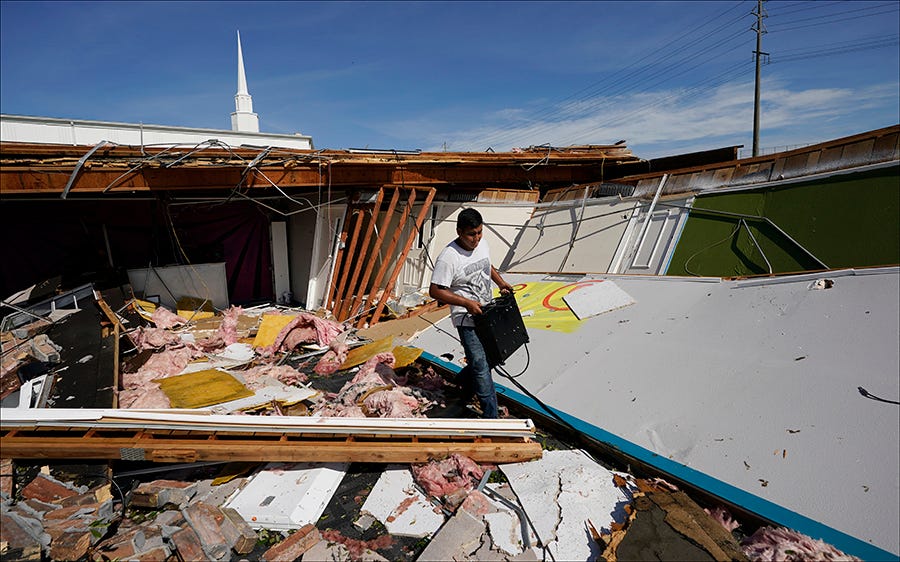 Benjamin Luna helps recover items from the children's wing of the First Pentecostal Church that was destroyed by Hurricane Laura, Thursday, Aug. 27, 2020, in Orange, Texas. (AP Photo/Eric Gay)
Laura continues to pose threat
By MELINDA DESLATTE, STACEY PLAISANCE and GERALD HERBERT Associated Press
LAKE CHARLES, La. (AP) — Remnants of Hurricane Laura unleashed heavy rain and twisters hundreds of miles inland from a path of death and mangled buildings along the Gulf Coast, and forecasters warn of new dangers as the tropical weather blows toward the Eastern Seaboard this weekend.
The threat of tornadoes was forecast to redevelop Friday after a reported tornado tore through a church and homes in northeastern Arkansas. Trees were down and power was out where what was left of the once fearsome Category 4 hurricane spun over the state.
No injuries were immediately reported in Arkansas, where around 45,000 customers were without electricity early Friday.
Laura weakened to a tropical depression late Thursday, but more tornadoes and up to 5 inches (13 centimeters) of rain were expected across the Tennessee Valley region before the system closed in on the Mid-Atlantic states by Saturday.
One of the strongest hurricanes ever to strike the United States, Laura was blamed for six deaths as it barreled across Louisiana and parts of Texas.
A sense of relief prevailed that Laura was not the annihilating menace forecasters had feared, but a full assessment of the damage could take days. Buildings were demolished, entire neighborhoods left in ruins and hundreds of thousands and businesses were without power along the coast. Thunderstorms and sizzling heat were expected in the disaster area on Friday, complicating recovery efforts.
"It is clear that we did not sustain and suffer the absolute, catastrophic damage that we thought was likely," Louisiana Gov. John Bel Edwards said. "But we have sustained a tremendous amount of damage."
He called Laura the most powerful hurricane to strike Louisiana, meaning it surpassed even Katrina, which was a Category 3 storm when it hit in 2005.
The hurricane's top wind speed of 150 mph (241 kph) put it among the strongest systems on record in the U.S. Not until 11 hours after landfall did Laura finally lose hurricane status as it plowed north and thrashed Arkansas, and up until Thursday evening it remained a tropical storm with winds of 40 mph (65 kph).
The storm crashed ashore in low-lying Louisiana and clobbered Lake Charles, an industrial and casino city of 80,000 people. On Broad Street, many buildings had partially collapsed. Windows were blown out, awnings ripped away and trees split in eerily misshapen ways. A floating casino came unmoored and hit a bridge, and small planes were thrown atop each other at the airport.
A Confederate statue in front of a courthouse that local officials had voted to keep in place just days earlier was knocked down by Laura.
"It looks like 1,000 tornadoes went through here. It's just destruction everywhere," said Brett Geymann, who rode out the storm with three relatives in Moss Bluff, near Lake Charles. He described a roar like a jet engine as Laura passed over his house around 2 a.m.
"There are houses that are totally gone," he said.
As the extent of the damage came into focus, a massive plume of smoke visible for miles began rising from a chemical plant. Police said the leak was at a facility run by Biolab, which manufactures chemicals used in household cleaners and chlorine powder for pools. Nearby residents were told to close their doors and windows, and the fire smoldered into the night.
The fatalities included a 14-year-old girl and a 68-year-old man who died when trees fell on their homes in Louisiana, as well as a 24-year-old man who died of carbon monoxide poisoning from a generator inside his residence. Another man drowned in a boat that sank during the storm, authorities said.
No deaths had been confirmed in Texas, which Republican Gov. Greg Abbott called "a miracle." Chevellce Dunn considered herself among the fortunate after a night spent huddling on a sofa with her son, daughter and four nieces and nephews as winds rocked their home in Orange, Texas. Left without power in sweltering heat, she wondered when the electricity might come back.
"It ain't going to be easy. As long as my kids are fine, I'm fine," Dunn said.
It was unclear when the journey home would be complete for more than 580,000 coastal residents who evacuated under the shadow of a coronavirus pandemic. Although not everyone fled, officials credited those who did leave with minimizing the loss of life.
A lower-than-expected storm surge also helped save lives. Edwards said ocean water rose as much as 12 feet (4 meters) rather than the 20 feet (6 meters) that was predicted.
Finishing search and rescue efforts was a top priority, Edwards said, followed by efforts to find hotel or motel rooms for those unable to stay in their homes. Officials in Texas and Louisiana both sought to avoid traditional mass shelters for evacuees over fears of spreading COVID-19.
Bucky Millet, 78, of Lake Arthur, Louisiana, considered evacuating but decided because of the coronavirus to ride out the storm with family. A small tornado blew the cover off the bed of his pickup. That made him think the roof of his house was next.
"You'd hear a crack and a boom and everything shaking," he said.
Laura's winds blew out every window of the living room in the Lake Charles house where Bethany Agosto survived the storm with her sister and two others. They huddled in a closet, where she said, "it was like a jigsaw puzzle...we were on top of each other, just holding each other and crying."
Laura was the seventh named storm to strike the U.S. this year, setting a new record for U.S. landfalls by the end of August. Laura hit the U.S. after killing nearly two dozen people on the island of Hispaniola, including 20 in Haiti and three in the Dominican Republic.
President Donald Trump planned to visit the Gulf Coast this weekend to tour the damage.
Sports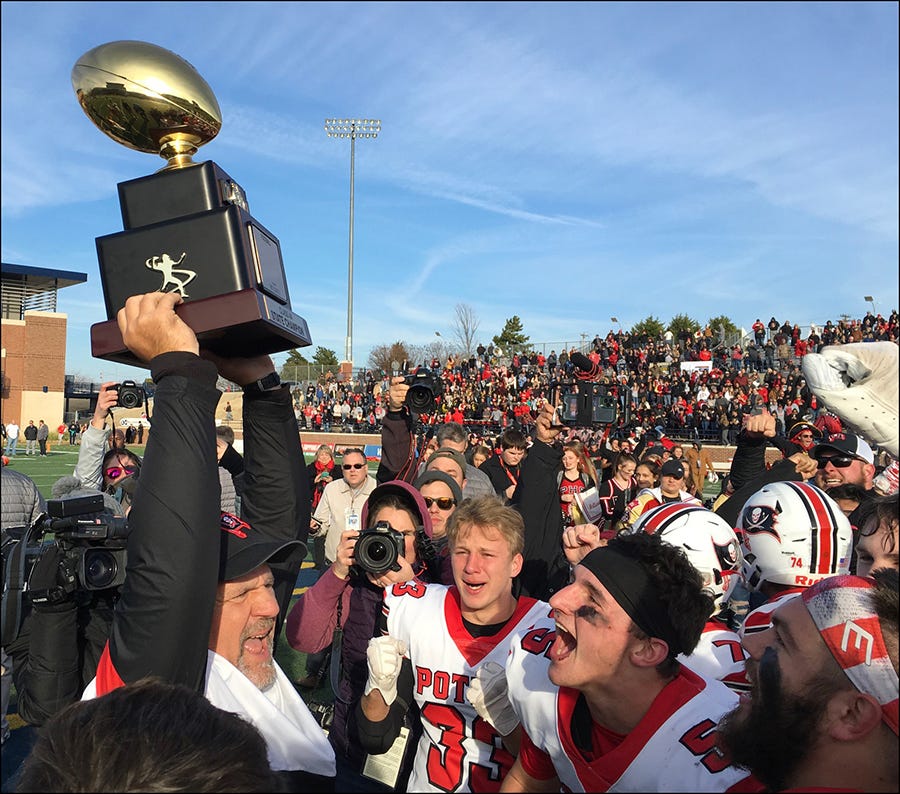 Poteau football coach Greg Werner holds the 2019 state championship trophy after the Pirates defeated Weatherford, 9-7, in December.
2020 football season opens Friday
By CRAIG HALL
Ledger/LCJ Publisher
Three LeFlore County teams open the 2020 season Friday in Zero Week.
Heavener opens at home against North Rock Creek, which is playing its first varsity game. Poteau will play its first game since winning the Class 4A state championship in December as the Pirates visit Class 5A Bishop Kelley, and Pocola hopes to get off to a good start when the Indians visit Wilburton.
Heavener was 1-9 last season, losing several close games. Poteau finished 14-1, winning 14 straight after opening with a loss at El Reno.
Kelley was 8-5 and reached the 5A semifinals before losing to Bishop McGuinness, 48-22.
Pocola finished 2-7 while Wilburton was 6-4.
Kickoff for the Heavener and North Rock Creek game is at 7 p.m. Fans are encouraged to practice social distancing and wear mask. They are also encouraged to bring lawn chairs that will not hurt the track and either sit on the track or in the grassy areas.
The band will be seated on the track, giving more room in the stands Everybody that comes to the game will have their temperature taken. If they have a fever or are not feeling good, they should stay home.
New Heavener football coach Micah Baker is hoping for a good start to the season.
"They did not look very good on the field," said Baker, after watching North Rock Creek scrimmage Prague. "But they had some kids on the sidelines that weren't suited up that I think were in trouble. And they looked good. What they had on the field Friday I wasn't very impressed with. But if you came and watched us Friday, you wouldn't have been impressed with us either.
"I think it's going to be a good matchup for us. I think it's a game we can win and I think it's a game we should win, from what I saw. I thought they played a little bit like us. I feel like we will match up with them better than we did with Hartshorne."
With only one scrimmage against another opponent, Zero Week is always tough for teams to get prepared to play. One benefit for the Wolves is the schedule.
"If we can get past this week, we have two weeks to get ready for our next game," he said. "Even if we don't win it, I think we can get our kids to start buying in."
Initially after the end of Friday's scrimmage with Hartshorne, Baker was not pleased with the Wolves' performance.
"I thought we played good on defense," Baker said. "I thought afterwards we played bad on offense, but when I went back and watched film on it, it wasn't as bad as I thought."
The Wolves were using a lot of young and inexperienced players Friday night as several players with experience did not come to practice.
"We used a lot of guys who had not played," he said. "A lot of freshmen and a lot of guys who should have known what they were doing, but they haven't been at practice."
Baker feels good about the season.
"If we can keep our guys showing up to practice and not have to move people around and patchwork them on offense and defense, we will be better," Baker said. "Hartshorne was a very physical team. We just couldn't hang with them in the long term."
Area sports scoreboard and schedule
The area sports scoreboard for 8-27-2020 and schedule for 8-28-2020.
Thursday's scores
Fast pitch softball
Heavener 15, Gans 3
Wister 16, Crowder 4
Webbers Falls 3, LeFlore 1
Pocola 12, Chouteau 0
Pocola 7, Chouteau 0
Red Oak 6, Quinton 0.
Fall baseball
Indianola 15, Bokoshe 7
Whitesboro 11, Cameron 4
Howe 12, Buffalo Valley 4
Howe 7, Buffalo Valley 6
Friday's schedule
Fast pitch softball: Smithville at Wister; Wilburton at LeFlore; Haileyville at Bokoshe; Pittsburg at Whitesboro; Talihina at Colbert.
Fall baseball: Wister at Crowder; McCurtain at Buffalo Valley
High school football: North Rock Creek at Heavener; Poteau at Bishop Kelly; Pocola at Wilburton.
Heavener wins big at Gans
GANS – Heavener scored an easy 15-3 win at Gans Thursday to improve to 12-4.
The Lady Wolves were originally scheduled to play at Westville in a district game, but the Lady Jackets' softball team is in quarantine due to coronavirus. Heavener visits Hartshorne Monday and Howe Tuesday.
Heavener scored in every inning, building a 2-0 advantage after the first inning and sealing the win with seven more runs in the second.
Kinley Brand got the win for Heavener, pitching two innings without allowing a hit or run. She struck out four and had no walks. Lainey Dyer threw two innings, allowing three hits and three unearned runs.
Destiny McGee tripled and was 3-4 with three runs and two RBI; Liz Chitwood finished 3-3 with three RBI and three runs; Haley Dean doubled and went 2-3 with two RBI and a run; Ava Cartwright was 2-3 with a RBI; Morgan Smith tripled and went 1-4 with two RBI and two runs; and Rayannah Ward also tripled while going 1-2 with two RBI and two runs.
Heavener 15, Gans 3
HHS 2 7 3 3-15 14 3
GHS 0 0 3 0-3 3 4
Wister runs past Crowder
CROWDER – Wister grabbed a big lead early and cruised to a 16-4 win at Crowder in fast pitch softball Thursday.
The Lady Wildcats improve to 6-5 and host Smithville Friday.
Wister had two pitchers combine on a two-hitter. Jaelyn Covey went 2.2 innings, allowing one hit and three runs, all unearned, while Triniti McCoy went 2.1 innings, giving up one hit and one unearned run with three strikeouts and a walk.
Jordan Makovy went 3-3 with a double, two RBI and a run; McCoy finished 2-4 with a RBI and a run; Kourtney Donaho doubled in a 2-4 game; Kinley Branscum went 2-4 with three RBI and two runs; and McKinna Pierce was 2-3 with three runs and a RBI.
Wister 16, Crowder 4
WHS 4 7 3 2 0-16 14 7
CHS 1 0 2 0 1-4 2 4
Late rally pushes Webbers Falls past LeFlore
WEBBERS FALLS – Webbers Falls rallied for three runs in the bottom of the sixth inning to take a 3-1 win over LeFlore in fast pitch softball Thursday.
Webbers Falls improves to 4-2. LeFlore drops to 6-5 and hosts Clayton and Stuart Saturday.
LeFlore scored a run in the top of the fifth inning to break the scoreless tie before the Lady Warriors took the lead in the bottom half of the inning.
Braxtyn McMillin went the distance for the Lady Savages, giving up nine hits and three runs, all earned, with seven strikeouts and a walk.
Alyssa Waits tripled and was 1-2 for LeFlore and Emma Lumen doubled while going 1-3.
Webbers Falls 3, LeFlore 1
LHS 0 0 0 0 1 0 0-1 6 0
WHS 0 0 0 0 0 3 x-3 9 0
Pocola wins two at Chouteau
CHOUTEAU – Pocola swept a doubleheader at Chouteau Thursday to improve to 11-2 overall.
The Lady Indians won the first game, 12-0, and sealed the sweep with a 7-0 victory in the second contest. Pocola hosts Haskell in a district game Monday.
In the opener, the Lady Indians scored seven runs in the first inning and Kena Chitwood threw a one-hitter. She went all three innings, giving up the one hit with three strikeouts and a walk.
Kenzie Tuck doubled twice and was 3-3 with three runs and a RBI; Kena Chitwood also doubled twice while going 2-2 with four RBI; Madison Linker had a 2-3 outing with two RBI and a run; and Camryn Harvey doubled and went 1-2 with a RBI and a run.
Pocola 12, Chouteau 0
PHS 7 2 3-12 10 0
CHS 0 0 0-0 1 3
The Lady Indians also held Chouteau scoreless in the second game. Maci Maxwell got the win for Pocola, throwing all seven innings and allowing four hits while striking out seven and walking one.
Emma Damato finished 3-4 with two runs and a RBI; Tuck was 2-4 with a run; Kail Chitwood doubled and went 2-3 with a RBI; Camryn Harvey doubled and finished 2-3 with two runs; and Bailey Lairamore doubled while going 1-4 with a RBI.
Pocola 7, Chouteau 0
CHS 0 0 0 0 0 0 0-0 4 1
PHS 2 1 2 0 0 2 x-7 14 0
Thursday's prep football scores
By The Associated Press
Oklahoma prep football scores from Aug. 27.
PREP FOOTBALL
Hollis 36, Kremlin-Hillsdale 6
Midway 58, Cave Springs 0
Roland 6, Muldrow 0
Timberlake 54, Covington-Douglas 48
Wagoner 28, Claremore 0
POSTPONEMENTS AND CANCELLATIONS
Tulsa Webster vs. Cleveland, ccd.
Other stories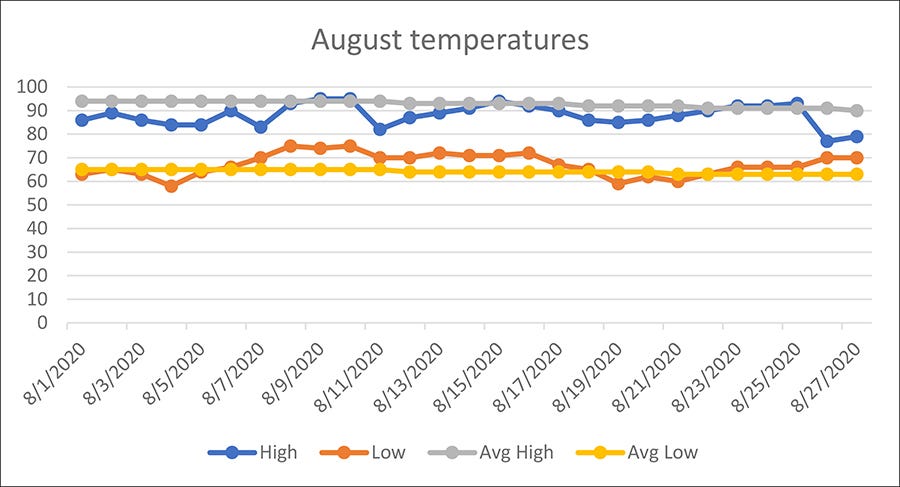 Hot temperatures return Friday
The weather will return to typical August temperatures Friday. After two days of mild temperatures and rain, the heat will return Friday in LeFlore County.
The forecast calls for mostly clear skies with a high of 95 degrees and a low of 74 degrees.
Sunrise is at 6:48 a.m. with sunset at 7:49 p.m.
Thursday's high was 79 with a low of 70. An additional .98 inches of rain was recorded, bringing the monthly total to 5.88 inches. Average rainfall for August is only 3.10 inches.
Average temperatures for Aug. 8 are a high of 90 with a low of 62. Records for the date were a high of 102 in 1983 and a low of 51 in 1970.
Area calendar of events
The Ledger/LCJ's calendar of events lists the upcoming events in the area. This is a free service so if you or your group have an event coming up and would like it added to the calendar, please send an email tocraig@heavenerledger.com.
Friday
LeFlore County Youth Services 27th annual golf scramble tee off 10 a.m. at Choctaw Country Club
Funeral services for Ralph Phillips
Funeral services for Billy Gene Thompson
Funeral services for Lorene Sehorn
High school softball: Smithville at Wister; Wilburton at LeFlore; Haileyville at Bokoshe; Pittsburg at Whitesboro; Talihina at Colbert.
High school baseball: Wister at Crowder; McCurtain at Buffalo Valley
High school football: North Rock Creek at Heavener; Poteau at Bishop Kelly; Pocola at Wilburton.
Saturday
Funeral service for Patricia Gibson
High school softball: Spiro at Wister
High school baseball: Bokoshe at Howe.
Sunday
Revival at Big Creek Baptist Church
Monday
LeFlore County commissioners meet 9 a.m.
High school softball: Heavener at Hartshorne
High school baseball: Poteau at Fort Gibson; Cameron at Kinta; Whitesboro, Earlsboro at Kiowa
Revival at Big Creek Baptist Church
Tuesday
High school softball: Heavener at Howe; Wister at Quinton; Poteau at Sallisaw; Whitesboro, Idabel at Smithville
High school baseball: Smithville at Cameron; Stringtown at Whitesboro
Revival at Big Creek Baptist Church
Wednesday
Revival at Big Creek Baptist Church
Thursday
Poteau Kiwanis Club meets noon at Western Sizzlin
Heavener VFW bingo 6 p.m. Highway 59
Cross country: Heavener at Huckabee Run in Fort Smith
High school softball: Vian at Heavener; Howe at Tushka Tournament; Wister at Tushka; Checotah at Poteau; Bokoshe at Clayton; Wilburton at Pocola; Spiro at Kiefer; Red Oak at Whitesboro
High school baseball: Cameron at Buffalo Valley
High school football: Central Sallisaw at Panama
Heavener Utilities Authority and City Council meet 6 p.m.
Today in history for Aug. 28
By The Associated Press
Today is Friday, Aug. 28, the 241st day of 2020. There are 125 days left in the year.
Today's Highlight in History:
On August 28, 1963, more than 200,000 people listened as the Rev. Martin Luther King Jr. delivered his "I Have a Dream" speech in front of the Lincoln Memorial in Washington, D.C.
On this date:
In 1917, ten suffragists demanding that President Woodrow Wilson support a constitutional amendment guaranteeing women the right to vote were arrested as they picketed outside the White House.
In 1944, during World War II, German forces in Toulon and Marseille (mahr-SAY'), France, surrendered to Allied troops.
In 1955, Emmett Till, a Black teen from Chicago, was abducted from his uncle's home in Money, Mississippi, by two white men after he had supposedly whistled at a white woman; he was found brutally slain three days later.
In 1964, two days of race-related rioting erupted in North Philadelphia over a false rumor that white police officers had beaten to death a pregnant Black woman.
In 1968, police and anti-war demonstrators clashed in the streets of Chicago as the Democratic National Convention nominated Hubert H. Humphrey for president.
In 1996, Democrats nominated President Bill Clinton for a second term at their national convention in Chicago. The troubled 15-year marriage of Britain's Prince Charles and Princess Diana officially ended with the issuing of a divorce decree.
In 2005, New Orleans Mayor Ray Nagin (NAY'-gin) ordered everyone in the city to evacuate after Hurricane Katrina grew to a monster storm.
In 2009, the Los Angeles County coroner's office announced that Michael Jackson's death was a homicide caused primarily by the powerful anesthetic propofol (PROH'-puh-fahl) and another sedative, lorazepam (lor-AZ'-uh-pam).
In 2013, a military jury sentenced Maj. Nidal Hasan to death for the 2009 shooting rampage at Fort Hood that claimed 13 lives. On the 50th anniversary of Martin Luther King Jr.'s "I Have a Dream" speech at the Lincoln Memorial, President Barack Obama stood on the same steps as he challenged new generations to seize the cause of racial equality.
In 2014, comedian Joan Rivers was rushed to New York's Mount Sinai Hospital after she suffered cardiac arrest at a doctor's office where she'd gone for a routine outpatient procedure (Rivers died a week later at age 81).
In 2017, floodwaters reached the rooflines of single-story homes as Hurricane Harvey poured rain on the Houston area for a fourth consecutive day; thousands of people had been rescued from the flooding.
In 2018, a white former police officer, Roy Oliver, was convicted of murder for fatally shooting an unarmed Black 15-year-old boy, Jordan Edwards, while firing into a car packed with teenagers in suburban Dallas; Oliver was sentenced the following day to 15 years in prison.
Ten years ago: Conservative commentator Glenn Beck and former Alaska Gov. Sarah Palin headlined a "Restoring Honor" rally attended by tens of thousands in Washington. U.S. and Afghan forces repelled attackers wearing American uniforms and suicide vests in a pair of simultaneous assaults before dawn on NATO bases near the Pakistan border. A gunman in Lake Havasu City, Arizona, shot and killed the mother of his two children, the woman's boyfriend and three other people before fleeing with the children to Rancho Cucamonga, California, where he killed himself (the children were unharmed).
Five years ago: President Barack Obama compared tensions between the U.S. and Israel over the Iranian nuclear deal to a family feud, and said in a webcast with Jewish Americans that he expected quick improvements in ties between the longtime allies once the accord was implemented. A jury in Concord, New Hampshire, acquitted Owen Labrie, a prep school graduate, of rape but convicted him of committing lesser sex offenses against a 15-year-old freshman girl in a case that exposed a tradition in which seniors competed to see how many younger students they could have sex with.
One year ago: New York Sen. Kirsten Gillibrand dropped out of the race for the Democratic presidential nomination; the campaign collapsed amid low polling and major fundraising struggles. Hurricane Dorian strengthened as it moved toward the U.S. Southeast coast; the storm left little damage in its wake in Puerto Rico and the Virgin Islands. British Prime Minister Boris Johnson maneuvered to give his political opponents less time to block a chaotic no-deal Brexit, winning Queen Elizabeth's approval to suspend Parliament. (Britain's highest court later ruled that Johnson broke the law by suspending Parliament.)
Today's Birthdays: Actor Sonny Shroyer is 85. Actor Marla Adams is 82. Actor Ken Jenkins is 80. Former Defense Secretary William S. Cohen is 80. Actor David Soul is 77. Former MLB manager and player Lou Piniella (pihn-EHL'-uh) is 77. Actor Barbara Bach is 74. Actor Debra Mooney is 73. Singer Wayne Osmond (The Osmonds) is 69. Actor Daniel Stern is 63. Olympic gold medal figure skater Scott Hamilton is 62. Actor John Allen Nelson is 61. Actor Emma Samms is 60. Actor Jennifer Coolidge is 59. Movie director David Fincher is 58. Actor Amanda Tapping is 55. Country singer Shania (shah-NY'-uh) Twain is 55. Actor Billy Boyd is 52. Actor Jack Black is 51. Actor Jason Priestley is 51. Actor Daniel Goddard (TV: "The Young and the Restless") is 49. Olympic gold medal swimmer Janet Evans is 49. Actor J. August Richards is 47. Rock singer-musician Max Collins (Eve 6) is 42. Actor Carly Pope is 40. Country singer Jake Owen is 39. Country singer LeAnn Rimes is 38. Actor Kelly Thiebaud is 38. Actor Alfonso Herrera is 37. Actor Sarah Roemer is 36. Actor Armie Hammer is 34. Rock singer Florence Welch (Florence and the Machine) is 34. Actor Shalita Grant is 32. Country-pop singer Cassadee Pope (TV: "The Voice") is 31. Actor Katie Findlay is 30. Actor/singer Samuel Larsen is 29. Actor Kyle Massey is 29. Actor Quvenzhane (kwuh-VEHN'-zhah-nay) Wallis is 17. Reality TV star Alana Thompson, AKA "Honey Boo Boo," is 15.
Obituaries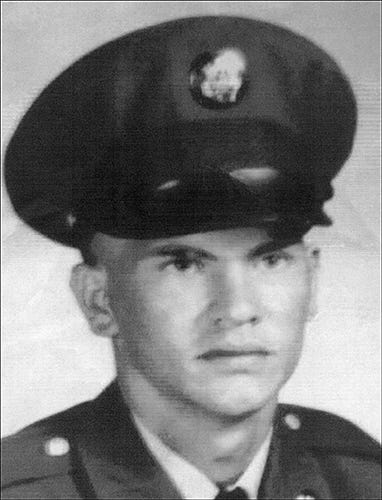 Services planned for Ralph Phillips
POTEAU – Funeral services for Ralph Leon Phillips, 72, of Poteau, are Friday at 3 p.m. at Milton Cemetery in Bokoshe with Jackie Morton and Matt Stimac officiating.
Services are under the direction of Evans & Miller Funeral Home.
He passed away Wednesday, Aug. 26, 2020 in Fort Smith, Arkansas and was born Jan. 22, 1948 in Milton to Fred and Lucille (Walton) Phillips. 
He was a veteran of the US Army and served in Vietnam. 
Survivors include his wife of 49 years and five months, Mildred; children Scott Phillips and Tonia of Poteau, Joanie Caudell of Wister, Jason "Booger" Phillips and Angie, Leslie  "Dasha" Maynor and Bruce, all of Poteau, Tina Smith of Heavener, Charles Smith and Carolyn of Shady Point, and Carla Branscom of Heavener; 12 grandchildren, four great grandchildren; one adopted granddaughter, Summer Hendrix; brother, Fred Phillips Jr; and sisters Beulah Bright and Lavell Owens.
He was preceded in death by his parents; grandchildren Dylan Potter, Riley Potter and Brooklyn Deleplank; brother, Ray Phillips; and sister, Linda Phillips Branscom.
Pallbearers are Jason Phillips, Bryce Smith, Trajan Deleplank, Billy Deleplank, Jonathan House and Marco Meza.
The family will be at the funeral home Thursday from 6 to 8 p.m. to visit with relatives and friends.
You may leave an online message at evansandmillerfuneralhomes.com.
Death notice for David Cooper
CLAREMORE - David Samuel Cooper, 82, formerly of Heavener, passed away Aug. 26, 2020 in Claremore and was born Sept. 1, 1937 in Heavener.
No services are planned at this time. Arrangements are the direction of MMS-Payne Funeral Home & Cremation Service.
---
What do you think of today's newsletter? We'd love to hear your thoughts, questions and feedback: craig@heavenerledger.com
Enjoying the newsletter? Forward to a friend. They can sign up HERE.