Ledger/LCJ newsletter 9-3-2020
The Heavener Ledger/LCJ daily newsletter for Wednesday
Subscribe for a month for $5 or a year for $50 and also receive the Ledger's newspaper and e-edition.
News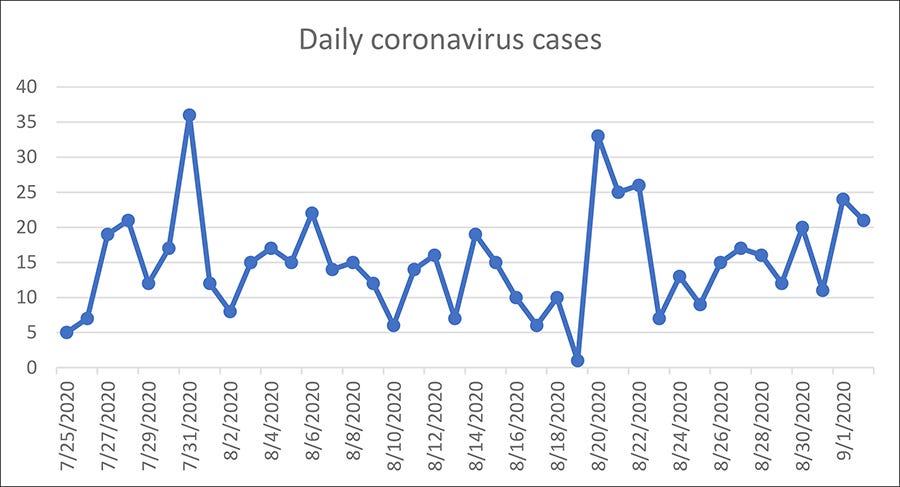 Coronavirus update 9-2-2020
There were 21 new cases of coronavirus in Wednesday's report by the Oklahoma Department of Health.
Eight of the cases were in Spiro, six in Poteau, two in Howe and Pocola, and one in Bokoshe, Panama and Wister.
This post is for paid subscribers