Ledger/LCJ update 10-9-2020
The Ledger/LCJ update for Friday
Subscribe to the Ledger/LCJ newsletter for $50 a year and also receive the Ledger's newspaper and e-edition.
NEWS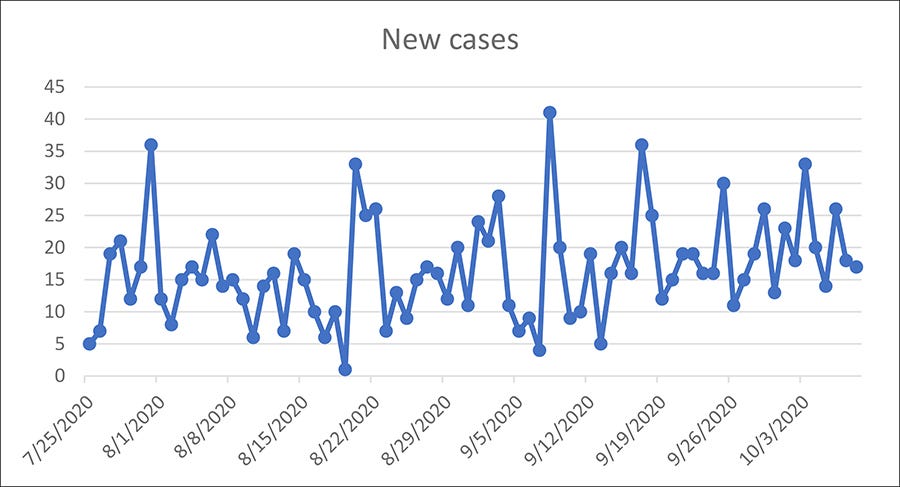 Coronavirus update 10-8-2020
LeFlore County had 17 more coronavirus cases in Thursday's report by the Oklahoma Department of Health.
In addition to the new cases, a Wister resident was reported to have died from coronavirus or complications from the virus.
Cases in Poteau continue to grow rapidly. The county seat had 10 new cases Thursday and has now had 59 new cases in the last week. Pocola had three new cases, Howe and Talihina each had two.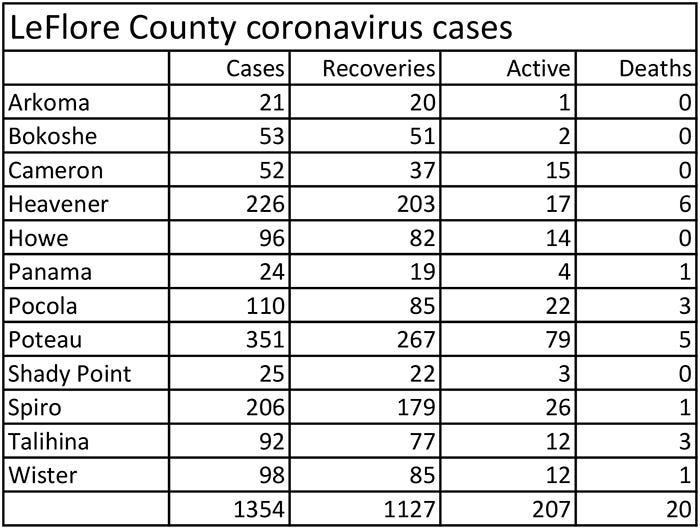 Active cases are 207, down from 218 Wednesday.
Oklahoma had 1,212 new cases, 10 deaths and 1,078 recoveries in Thursday's report. Overall, the state has had 95,564 cases, 1,085 deaths and 81,289 recoveries. There are currently 13,190 active cases, up .9 percent from Wednesday.
The United States had 50,341 new cases, 915 deaths and 47,505 recoveries. Totals are now 7,549,682 cases, 211,801 deaths and 2,999,895 recoveries. Active cases are 4,337,986.
SPORTS
District games slated for Friday
All seven LeFlore County football teams are scheduled to play district games Friday for the first time this season.
This is Arkoma's first game and Talihina is scheduled to play for the first time since Sept. 11.
The biggest game is in 4A-4 with old rivals Sallisaw visiting Poteau. In other games, there is another county matchup tonight with Pocola visiting Panama, Heavener visits Keys, Spiro travels to Roland, Talihina hosts Canadian and Arkoma is at home against Summit Christian.
Both Sallisaw and Poteau are undefeated in district play. Sallisaw is 2-1 overall, 2-0 in district play while Poteau is 3-2 and 2-0. The Pirates currently have won 19-straight district games.
Panama will be looking for revenge as the Razorbacks (2-3 and 1-1) hosts Pocola (1-4 and 0-2). Pocola defeated Panama in last year's game.
Heavener is looking to win its first district game as the Wolves (1-4, 0-2) travel to Keys (1-4 and 1-1). This is the first matchup between the two schools. The game will be broadcast by Ledger/LCJ radio.
Spiro is looking to bounce back after its loss at Cascia Hall last week as the Bulldogs (3-1, 1-1) visit Roland (3-2, 1-1).
Talihina (0-2, 0-0) is hoping to be back on the field after having the last three games cancelled due to coronavirus. Canadian, which is playing its first year in 11-man football after playing eight-man, is 2-3 and 1-1.
Summit Christian takes its undefeated record (4-0) to meet Arkoma (4-1), which has won four straight after losing its opener.
Pocola advances to semifinals
SHAWNEE – Pocola advanced to the semifinals of the Class 3A state fast pitch tournament with a 7-5 win over Dewey Thursday.
The Lady Indians (25-2) play Washington (36-5) Friday at 2:30 p.m. The winner advances to the championship game Saturday at 6:30 p.m. at Hall of Fame Stadium in Oklahoma City.
After falling behind 2-0 in the second inning, Pocola took the lead for good with four runs in the bottom of the third. The Lady Indians eventually built a 7-3 lead before Dewey scored twice in the top of the seventh.
Kena Chitwood was the winning pitcher for Pocola. She went the distance and allowed 15 hits with four runs, all earned, while striking out four with no walks.
Mika Scott went 2-3 with two runs; Camryn Harvey had a 2-2 game with a RBI and a run; Emma Damato tripled and went 1-4 with three RBI and a run; and Kail Chitwood doubled while going 1-3 with a RBI.
Pocola 7, Dewey 7
DHS 0 2 0 1 0 0 2—5 15 2
PHS 0 0 4 1 2 0 x—7 11 2
Roff rallies to down Whitesboro
SHAWNEE – Roff rallied for two runs in the bottom of the seventh inning to defeat Whitesboro, 5-4, in an opening-round game at the Class B state fast pitch softball tournament Thursday.
The Lady Bulldogs finish with a 25-7 record. Roff advances to the semifinals at 25-9.
Whitesboro held a 4-2 lead after scoring three runs in the top of the fifth. Roff answered with a run in the bottom half of the inning before scoring the tying and winning runs in the seventh.
Courtney Grey went the distance for Whitesboro. She allowed six hits and five runs, all earned, while striking out three and walking four.
Kinley Barron was 3-4 with two RBI; Hannah Abeyta had a 2-3 game with two runs; and Cassie Grey finished 2-4 with a RBI and a run.
Roff 5, Whitesboro 4
WHS 1 0 0 0 3 0 0—4 10 1
RHS 0 0 2 0 1 0 2—5 6 1
Poteau splits regional games
OOLOGAH – Poteau split its two games at the Class 4A regional fast pitch softball tournament here Thursday.
The Lady Pirates lost the opener, 13-1, to Bristow before staying alive in the tournament with a 7-2 victory over Locust Grove in the second game.
Poteau plays Oologah, a 4-1 loser to Bristow in Thursday's final game, at noon Friday. The winner of that game plays Bristow at 2 p.m. If Bristow wins, the tournament is over. If Poteau or Oologah wins, the if game will be played at 4 p.m.
Against Locust Grove, Poteau trailed 2-0 before scoring a run in the top of the third. The Lady Pirates scored three times in the fourth to take the lead for good, added a pair of runs in the fifth and a run in the seventh.
Kylie Turner was the winning pitcher for Poteau. She threw six innings, giving up six hits and two runs, one earned, while striking out four. Annika Dill pitched one inning, allowing one hit with a strikeout and a walk.
Parker Patterson doubled and was 3-5 with a RBI; Hailey Weaver also doubled and went 3-4 with two RBI; and Kylie Turner homer while going 203 with three RBI and a run.
Poteau 7, Locust Grove 2
PHS 0 0 1 3 2 0 1—7 10 3
LHS 1 1 0 0 0 0 0—2 7 3
In the opener, Bristow jumped ahead with eight runs in the top of the first inning and cruised to the win.
The Lady Pirates used three pitchers. Turner went an inning, allowing six hits with eight runs (six earned) and two walks. Dill pitched two innings and gave up two hits and a run while Rilee Dunigan threw two innings and allowed four hits with four runs (three earned, with a strikeout and a walk.
Poteau was held to two hits, both singles by Emmy Ford and Patterson.
Bristow 13, Poteau 1
BHS 8 1 0 1 3—13 12 0
PHS 0 0 1 0 0—1 2 7
OTHER STORIES
CASC awarded grant for student services
POTEAU - Carl Albert State College has been awarded another student support services' grant in the amount of $2.5 million, with a budget of $503,875 per year. 
The SSS grant is made possible through the federal Department of Education. Student support services is a specialized program serving first generation, low income, or disabled students, and operates under the TRIO program. 
The Federal TRIO Programs are federal outreach and student services programs designed to identify and provide services for individuals from disadvantaged backgrounds. TRIO includes eight programs targeted to serve and assist low-income individuals, first-generation college students, and individuals with disabilities to progress through the academic pipeline from middle school to postbaccalaureate programs.
TRIO also includes a training program for directors and staff of TRIO projects. 
At Carl Albert, the program serves 285 students each year. Students are selected based on their academic need. Services provided to students through SSS include tutoring, academic coaching, financial literacy training, study skills, personal counseling, career exploration, and enrollment and transfer advising. The program also provides a freshman success scholarship class which is based off the first-year experience/learning community model.
As they prepare to graduate with their associates degree, SSS also provides the opportunity for students to visit four-year college campuses, helping them decide where they will complete their education as they prepare to transition away from CASC.
"SSS is more than just a grant program," said director Kim Hughes. "It is a community of people who are passionate about helping students succeed." 
The SSS program serves the Poteau and Sallisaw campuses. 
"We are excited to once again be awarded the SSS grant, and look forward to continuing to serve the students in our area," said President Jay Falkner. "The services provided through SSS are instrumental to helping students achieve their academic goals."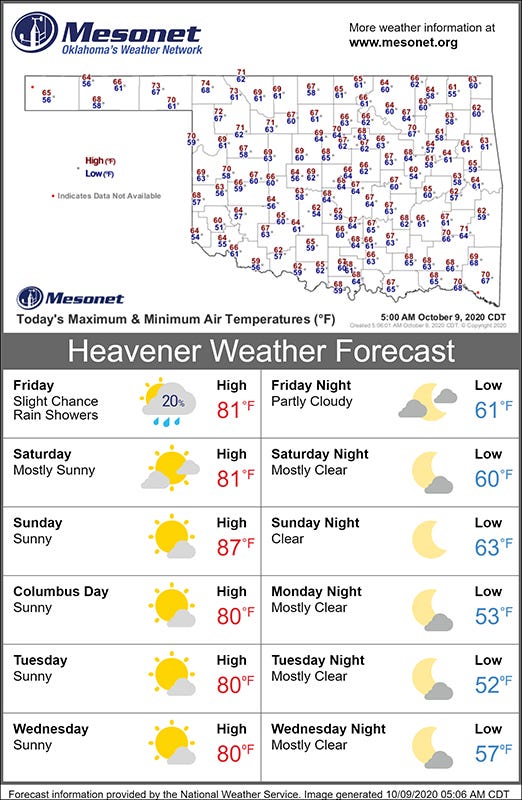 LeFlore County weather 10-9-2020
Partly cloudy skies with a slight chance of rain Friday in the LeFlore County weather forecast.
There is a 20 percent chance of rain. Friday's high will be 82 degrees with a low of 60 degrees.
The Friday night kickoff weather will be partly cloudy with a temperature of 73.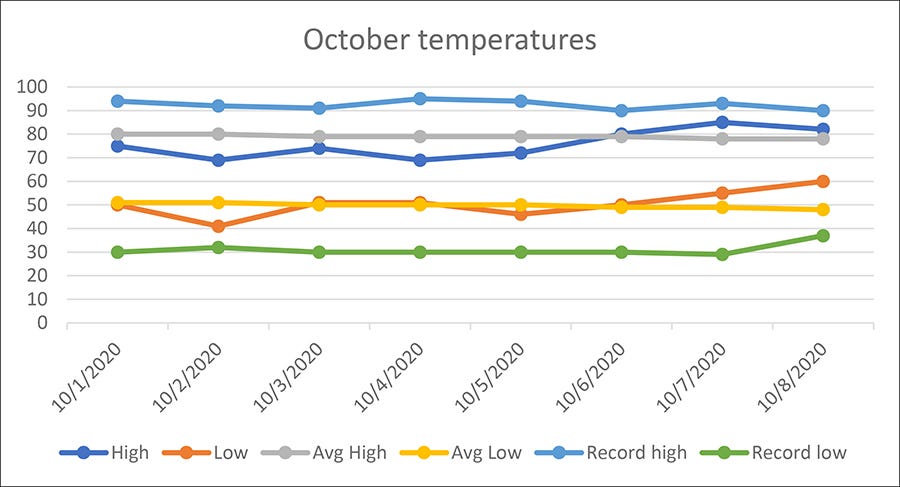 Sunrise is at 7:19 a.m. with sunset at 6:50.
Thursday's high was 82 with a low of 60.
Average temperatures for Oct. 9 are a high of 78 and low of 48. Records for the date were a high of 92 in 1975 with a low of 28 in 1970.
LeFlore County calendar of events
The LeFlore County calendar of events lists the upcoming events in the area. This is a free service so if you or your group have an event coming up and would like it added to the calendar, please send an email to craig@heavenerledger.com.
Friday
OK Motorcycle Rally Roaring in the Mountains
High school softball: Pocola vs. Washington in Class 3A state tournament 2:30 p.m. at Firelake in Shawnee.
High school football: Heavener at Keys; Sallisaw at Poteau; Spiro at Roland; Pocola at Panama; Canadian at Talihina; Summit Christian at Arkoma.
Saturday
OK Motorcycle Rally Roaring in the Mountains
Cross country: Poteau at Greenwood, Arkansas, meet
Second chances Recovery 5k and fun run at Poteau Retirement Center Parking lot
Memorial service for Ginger Morgan
Funeral service for Terri Clark
Monday
LeFlore County commissioners meet 9 a.m.
Heavener, Howe, LeFlore, Pocola, Poteau school boards meet
Tuesday
Poteau Evening Lions Club meet 6 p.m. CASC
City of Pocola meetings
Wednesday
Poteau Rotary Club meets noon at EOMC
Thursday
Poteau Kiwanis Club meets noon at Western Sizzlin'
Heavener VFW bingo 6 p.m. Highway 59 north
HUA, City Council meet 6 p.m.
High school football: Heavener at Spiro; Stilwell at Poteau; Vian at Pocola; Cascia Hall at Panama; Talihina at Warner; Arkoma at Cave Springs.
Today in history for Oct. 9
By The Associated Press
Today is Friday, Oct. 9, the 283rd day of 2020. There are 83 days left in the year.
Today's Highlight in History:
On Oct. 9, 1936, the first generator at Boulder (later Hoover) Dam began transmitting electricity to Los Angeles.
On this date:
In 1888, the public was first admitted to the Washington Monument.
In 1910, a coal dust explosion at the Starkville Mine in Colorado left 56 miners dead.
In 1914, the Belgian city of Antwerp fell to German forces during World War I.
In 1967, Marxist revolutionary guerrilla leader Che Guevara, 39, was summarily executed by the Bolivian army a day after his capture.
In 1974, businessman Oskar Schindler, credited with saving about 1,200 Jews during the Holocaust, died in Frankfurt, West Germany (at his request, he was buried in Jerusalem).
In 1985, the hijackers of the Achille Lauro (ah-KEE'-leh LOW'-roh) cruise liner surrendered two days after seizing the vessel in the Mediterranean. (Passenger Leon Klinghoffer was killed by the hijackers during the standoff.)
In 2001, in the first daylight raids since the start of U.S.-led attacks on Afghanistan, jets bombed the Taliban stronghold of Kandahar. Letters postmarked in Trenton, N.J., were sent to Sens. Tom Daschle and Patrick Leahy; the letters later tested positive for anthrax.
In 2009, President Barack Obama won the Nobel Peace Prize for what the Norwegian Nobel Committee called "his extraordinary efforts to strengthen international diplomacy and cooperation between peoples."
In 2012, former Penn State assistant football coach Jerry Sandusky was sentenced to 30 to 60 years in prison following his conviction on 45 counts of sexual abuse of boys.
In 2014, six U.S. military planes arrived in the Ebola hot zone with more Marines as West African leaders pleaded for the world's help in dealing with what Sierra Leone President Ernest Bai Koroma described as "a tragedy unforeseen in modern times."
In 2016, During a bitter debate in St. Louis, Hillary Clinton declared that Donald Trump's vulgar comments about women revealed "exactly who he is" and proved his unsuitability to be president; firing back, Trump accused Clinton of attacking women involved in Bill Clinton's extramarital affairs and promised she would "be in jail" if he were president.
In 2018, Brett Kavanaugh took the bench for the first time as a Supreme Court justice in a jovial atmosphere that was at odds with the rancor that surrounded his confirmation.
Ten years ago: Chile's 33 trapped miners cheered and embraced each other as a drill punched into their underground chamber where they had been stuck for an agonizing 66 days. The International Monetary Fund wrapped up two days of talks in Washington without resolving deep differences over currency movements. A crush of fans circled a flower-graced mosaic in Central Park's Strawberry Fields and sang lyrics from "Imagine" to honor John Lennon on his 70th birthday.
Five years ago: President Barack Obama visited Roseburg, Oregon, the scene of a community college shooting that had claimed the lives of nine victims as well as the gunman; the president met with victims' relatives, but also faced protests from legal gun owners. A democracy group, the Tunisian National Dialogue Quartet, won the Nobel Peace Prize for its contributions to the first and most successful Arab Spring movement. Former British Treasury chief and foreign secretary Geoffrey Howe, 88, died in Warwickshire, England.
One year ago: Democratic presidential candidate Joe Biden said for the first time that President Donald Trump must be impeached for abusing the powers of his office to help his own reelection. Turkey launched airstrikes, fired artillery and began a ground offensive against Kurdish fighters in northern Syria after U.S. troops pulled back from the area. A heavily-armed man tried to force his way into a synagogue in Germany on Yom Kippur, Judaism's holiest day, then shot two people to death nearby in an attack that was livestreamed on a gaming site. (The suspect was arrested about 1 ½ hours after the attack and is charged with murder and attempted murder.) The Nobel Prize in chemistry was awarded to three scientists, including American John Goodenough, for their work on lithium-ion batteries.
Today's Birthdays: Retired MLB All-Star Joe Pepitone is 80. Former Sen. Trent Lott, R-Miss., is 79. C-SPAN founder Brian Lamb is 79. Rhythm-and-blues singer Nona Hendryx is 76. Singer Jackson Browne is 72. Nobel Peace laureate Jody Williams is 70. Actor Gary Frank is 70. Actor Richard Chaves is 69. Actor Robert Wuhl is 69. Actor-TV personality Sharon Osbourne is 68. Actor Tony Shalhoub is 67. Actor Scott Bakula is 66. Musician James Fearnley (The Pogues) is 66. Actor John O'Hurley is 66. Writer-producer-director-actor Linwood Boomer is 65. Pro and College Football Hall of Famer Mike Singletary is 62. Actor Michael Paré is 62. Jazz musician Kenny Garrett is 60. Rock singer-musician Kurt Neumann (The BoDeans) is 59. Country singer Gary Bennett is 56. Movie director Guillermo del Toro is 56. Former British Prime Minister David Cameron is 54. Singer P.J. Harvey is 51. Movie director Steve McQueen (Film: "12 Years a Slave") is 51. World Golf Hall of Famer Annika Sorenstam is 50. Actor Cocoa Brown is 48. Country singer Tommy Shane Steiner is 47. Actor Steve Burns is 47. Rock singer Sean Lennon is 45. Actor Randy Spelling is 42. Christian hip-hop artist Lecrae is 41. Actor Brandon Routh is 41. Actor Zachery Ty Bryan is 39. Actor Spencer Grammer is 37. Comedian Melissa Villasenor (TV: "Saturday Night Live") is 33. Actor Tyler James Williams is 28. Country singer Scotty McCreery (TV: "American Idol") is 27. Actor Jharrel Jerome is 23.
OBITUARIES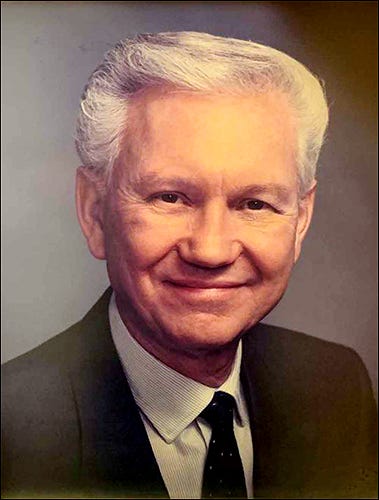 Death notice for Dr. Richard Winters
POTEAU - Richard Lee "Dick" Winters, MD, passed away Oct. 6, 2020 in Poteau and was born Nov. 12, 1926 in McAlester to Marion Palestine and Ina Eudora (Perry) Winters.
A private service for immediate family will be held Monday at Oakland Cemetery in Poteau, under the direction of Evans & Miller Funeral Home.
He served as a medic in the U.S. Army from 1944-1946 then became a doctor, serving in Poteau from 1976 to 2001.
Survivors include his wife, Glynda, of the home; three children and their spouses Richard Bruce, MD and Jeanne (Fiely) Winters of Edmond, Cynthia Rebecca (Winters) and Charles Gilmore of Norman, and Mark Creamer and Elizabeth (Papesch) Winters of Flower Mound, Texas; seven grandchildren  Cassie Williams, Charles Gilmore II, Richard Drew Winters, Benjamin Winters, Austin Winters, Blake Winters and Carson Winters; and two great-grandchildren Luke Williams and Charles Gilmore III.
He was preceded in death by his wife, Joyce Creamer Winters.
Pallbearers will be his grandsons.
You may leave an online message at evansandmillerfuneralhomes.com.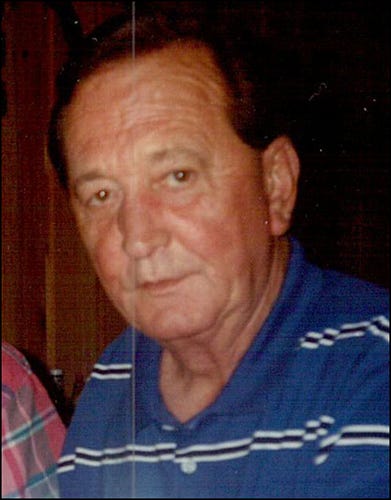 Services planned for Bud Free
TORRANCE, Cal. - Tommy Paul "Bud" Free, 83, of Torrance, California, formerly of Wister, passed away July 11, 2020 and was born in Wister Dec. 19, 1936 to William Lawrence and Ora (Little) Free.  Interment is Monday at 1 p.m. at Ellis Chapel Cemetery in Wister, under the direction of Evans & Miller Funeral Home.
He was a veteran of the United States Air Force.
Survivors include his wife, Joanne; daughter, Tami Weslow, of Bakersfield, California; three grandchildren; two great grandchildren; and one brother, Bob Free, of Poteau.
He was preceded in death by his son, Randy Free; his parents; sisters Geneva Johnson, Louise Hornbuckle and Jeanne Ballew; and brothers Bill Free and Nim Free.    
You may leave an online message at evansandmillerfuneralhomes.com.